The Croma Energizing Eye Mask provides an immediate moisture boost. The mask is rich in soothing ingredients that improve the skin's barrier and elasticity over the long term. The fermented extracts also nourish the skin with valuable postbiotics. Containing powerful antioxidants such as vitamin C, the eye mask helps to moisturize and reduce signs of fatigue and provides an extra boost of energy for a fresh and energetic look.
refreshes dehydrated and tired eye areas
provides an immediate moisture boost and improves the skin barrier function
rich in soothing ingredients and antioxidants
reduces signs of fatigue and fine lines
vegan & dermatologically tested
made from 100% biocellulose
8 masks/pack


| | |
| --- | --- |
| Product Type: | Eye care, mask & peeling |
| Main ingredients: | Cucumber Extract, Hyaluronic Acid, Kiwi Fruit Ferment |
| Product feature: | dermatologically tested, moisturizing, against tired eyes, vegan, has a calming and moisturizing effect |
| skin type: | all skin types |
After cleansing, place the eye patches on your under-eye area. Relax for the next 15 minutes, remove patches and massage excess serum into skin.
Hyaluronic Acid, Kiwi Fruit Ferment, Cucumber Extract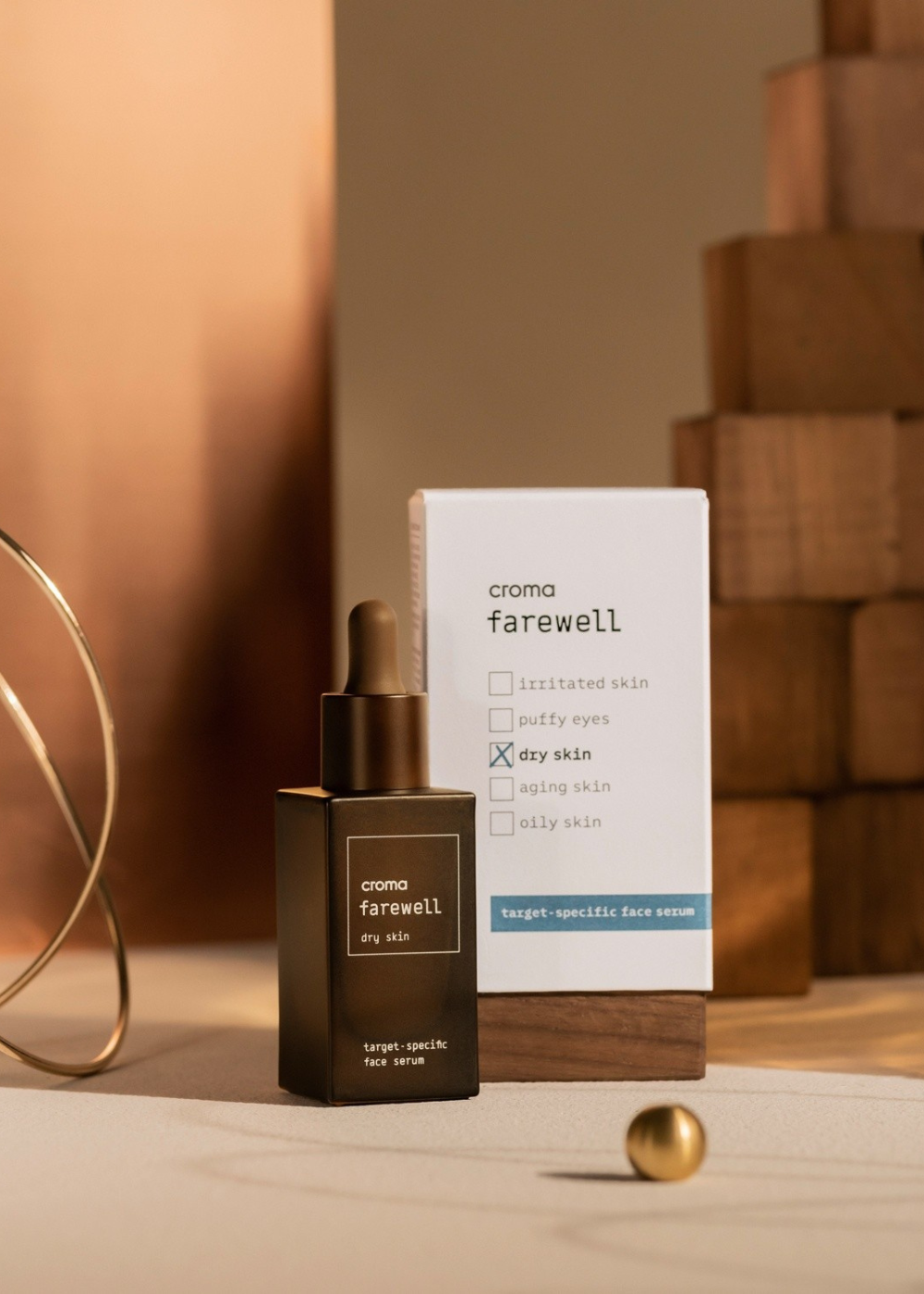 Croma farewell™
Pharmaceutical care and innovative spirit
By developing a skin care brand that combines carefully selected ingredients and years of experience in the pharmaceutical and aesthetic fields, Croma Pharma® has created Croma farewell™, targeted skin care.

Croma farewell™ consists of a range of unique serums with a balanced blend of high and low molecular weight Hyaluronic Acid combined with evidence-based and state-of-the-art ingredients to treat specific skin conditions on the face.
All serums are vegan, not tested on animals and contain no harmful additives.