Hyaluronic acid in its purest form! As an expert in the production of hyaluronic acid injections, Croma-Pharma has developed the pure HA liquid face mask. This liquid face mask contains highly concentrated 1.8% hyaluronic acid. Pure HA is the ideal complement to the skin care routine and contains only ingredients from pharmaceutical production: hyaluronic acid revitalizes the skin and at the same time strengthens its natural moisture content. It optimizes skin elasticity, plumps up the skin and improves the appearance of fine lines and wrinkles. Hyaluronic acid is also a helpful antioxidant. Glycerin reduces transepidermal water loss (TEWL), improves skin barrier properties and elasticity, and smoothes the skin. 2 Produced in a sterile and high quality glass container, pure HA brings a novel pharmaceutical approach to your patient's skin care routine.


| | |
| --- | --- |
| Product Type: | Anti-aging, mask & peeling |
| Main ingredients: | Hyaluronic Acid, Sodium Hyaluronate |
| Product feature: | moisturizing, pharmaceutical manufacture |
| skin type: | all skin types |
Take care of your skin by applying an AH booster to cleansed face 1 to 2 times a week. Rinse with warm water after 15 minutes.
Water, Glycerin, Sodium Hyaluronate, Disodium Phosphate, Citric Acid.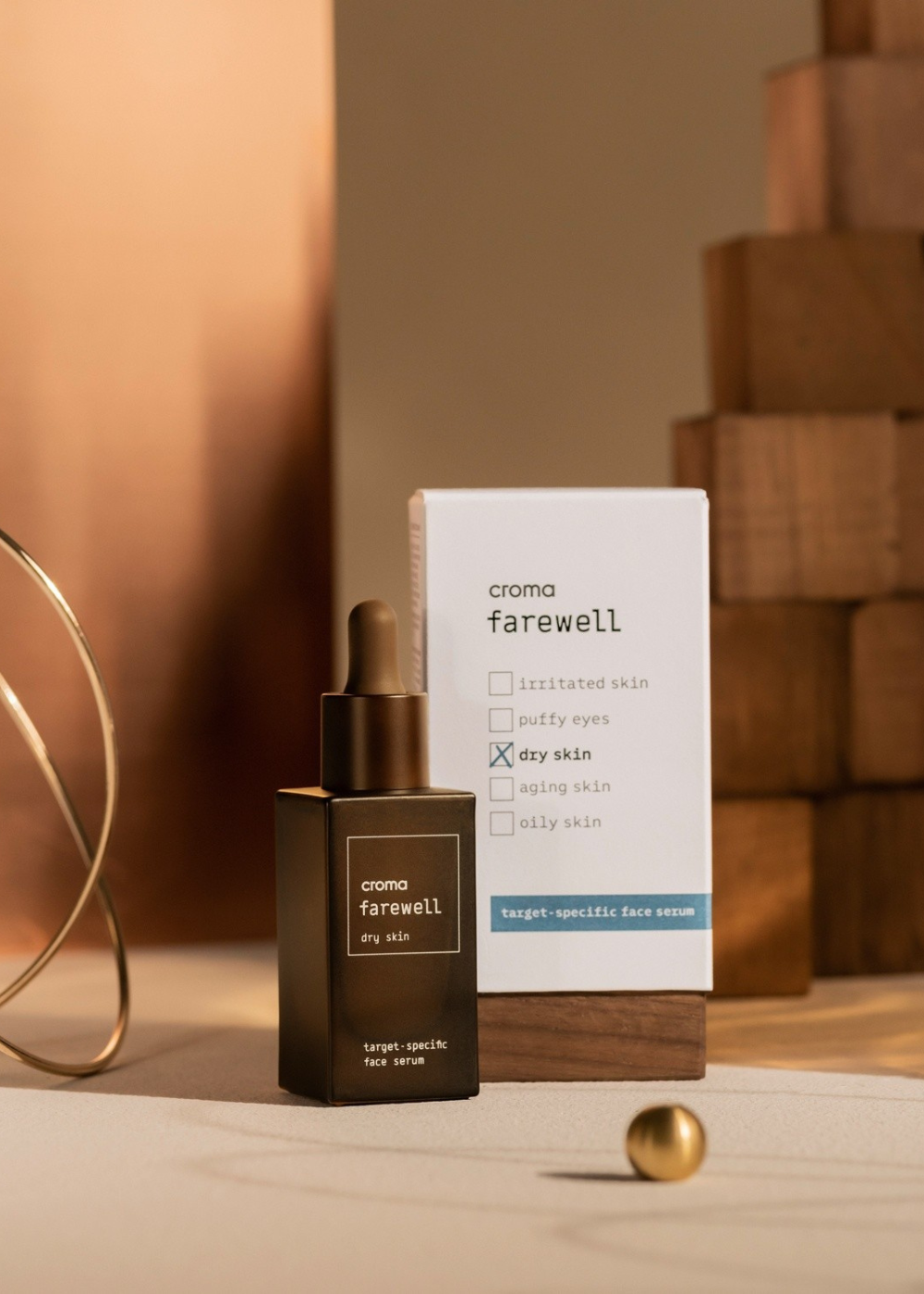 Croma farewell™
Pharmaceutical care and innovative spirit
By developing a skin care brand that combines carefully selected ingredients and years of experience in the pharmaceutical and aesthetic fields, Croma Pharma® has created Croma farewell™, targeted skin care.

Croma farewell™ consists of a range of unique serums with a balanced blend of high and low molecular weight Hyaluronic Acid combined with evidence-based and state-of-the-art ingredients to treat specific skin conditions on the face.
All serums are vegan, not tested on animals and contain no harmful additives.